Because a home is still a dream for many'''''
Aadhar Housing Finance Ltd (Aadhar) is one of the largest affordable housing finance companies in India servicing the home financing needs of the low income sections of the society. Aadhar endeavours to empower underserved millions to own their first homes.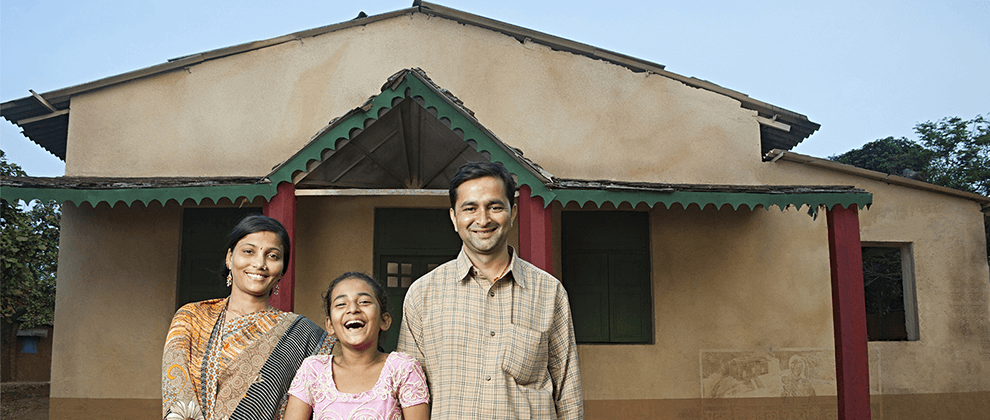 Established in 2010, we have served more than 2,07,500 + customers through 350+ branches & offices across the nation.
The erstwhile Aadhar Housing Finance Limited was incorporated in 2010 and later amalgamated with DHFL Vysya w.e.f 20th November, 2017 and subsequently name changed to Aadhar Housing Finance Limited. Formed With the merger of DHFL Vysya and Aadhar Housing Finance, Aadhar is one of the few players which has a pan-India presence. Today, we provide financing solutions to all segments of customers whose monthly income is between INR 5000 (USD 76) to INR 50000 (USD 765) and above.
BCP TOPCO VII PTE. LTD. (a Blackstone Group Company) is the holding company of Aadhar Housing Finance Ltd.
Because with empathy and compassion, we win trust
We pride ourselves on the empathy, trust and transparency-led customer service we provide and see it as our key competitive advantage. Our customer-centric approach has helped us build a loan book of about a billion rupees. Today, our branches across 20 states help us reach more than 90% of the country's population and provide credit solutions that make homeownership accessible to everyone.
Because every Indian deserves the security of a home
With two-thirds of India's 1.2 billion population residing in the hinterland, we are committed to serve home buyers from the low income group. After all, everyone deserves the security of a home – shopkeepers, blue-collar workers, police and defence personnel, railway employees, and the self-employed. By empowering this segment with the security of a home, we endeavour to create a truly inclusive India.
At Aadhar, we facilitate financial inclusion by enabling wider access to housing finance, ethically and responsibly. Our financing process is simple, transparent and speedy. Committed to the highest standards of ethical behaviour and professionalism, we are empowering Bharat to gain enhanced financial capabilities.

Annual
Report